Ensure Safety and Security
Protect patients from accessing restricted areas while allowing access to common areas. Patients can reach communal space, while remaining secured and protected from wandering to restricted areas.
TrakTec SafetyNet System
TrakTec's Enterprise Location Services were engineered to easily connect with front-end healthcare applications to improve the quality of patient care and clinical efficiency. The TrakTec SafetyNet platform encompasses several tools to maximize your RTLS investment by processing location and condition data that enable clinical workflow automation.
With this integration, TrakTec robust operating systems can communicate with TrakTec Certified Solution Provider applications, supporting use cases such as asset tracking, asset management, patient locating, staff locating monitoring and others.
Benefits to Senior Living Operators
Operator Challenges: Operators of living communities must monitor and manage caregiver staff to ensure quality care for their residents. Increased workload, reporting requirements and high caregiver turnover may impact care.
Solution: An easy-to-use cloud-based system with advanced analytics and trend reporting, which may provide:
SafetyNet Living Platform
An end-to-end resident and staff safety solution with specially designed wearable devices, receivers and a SaaS-delivered cloud platform.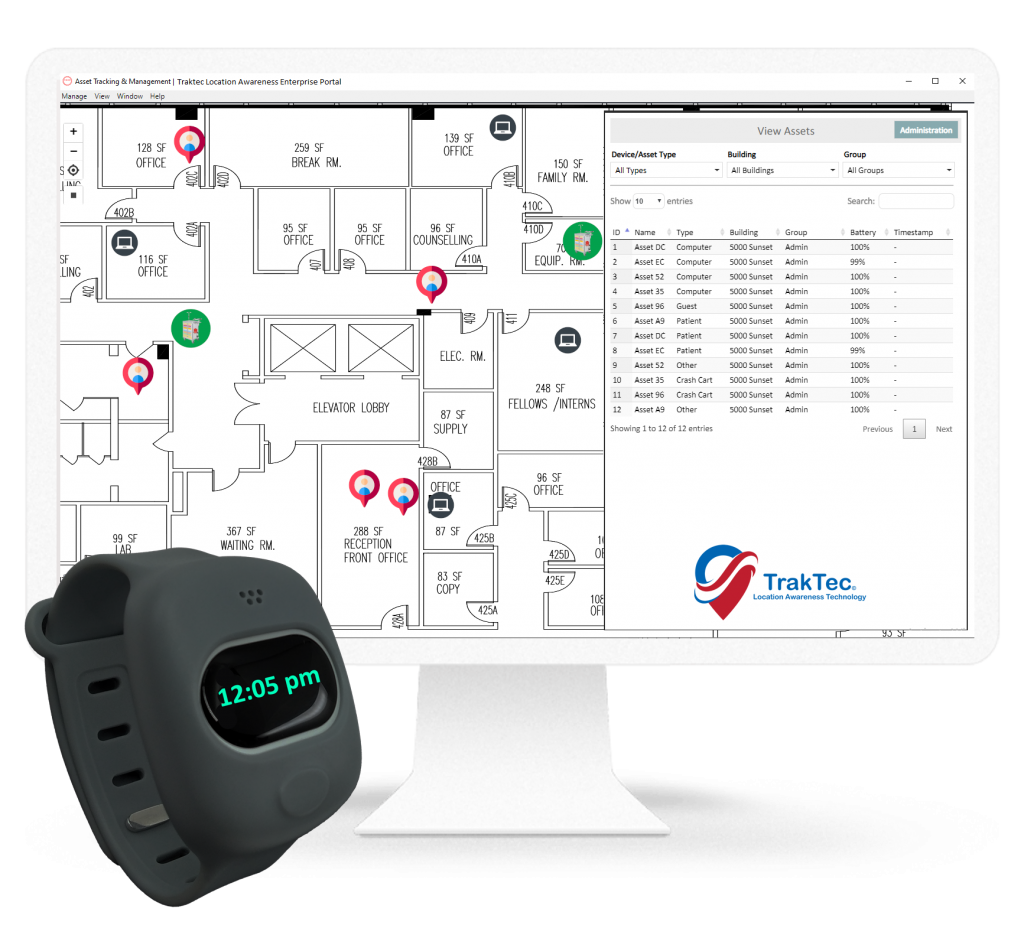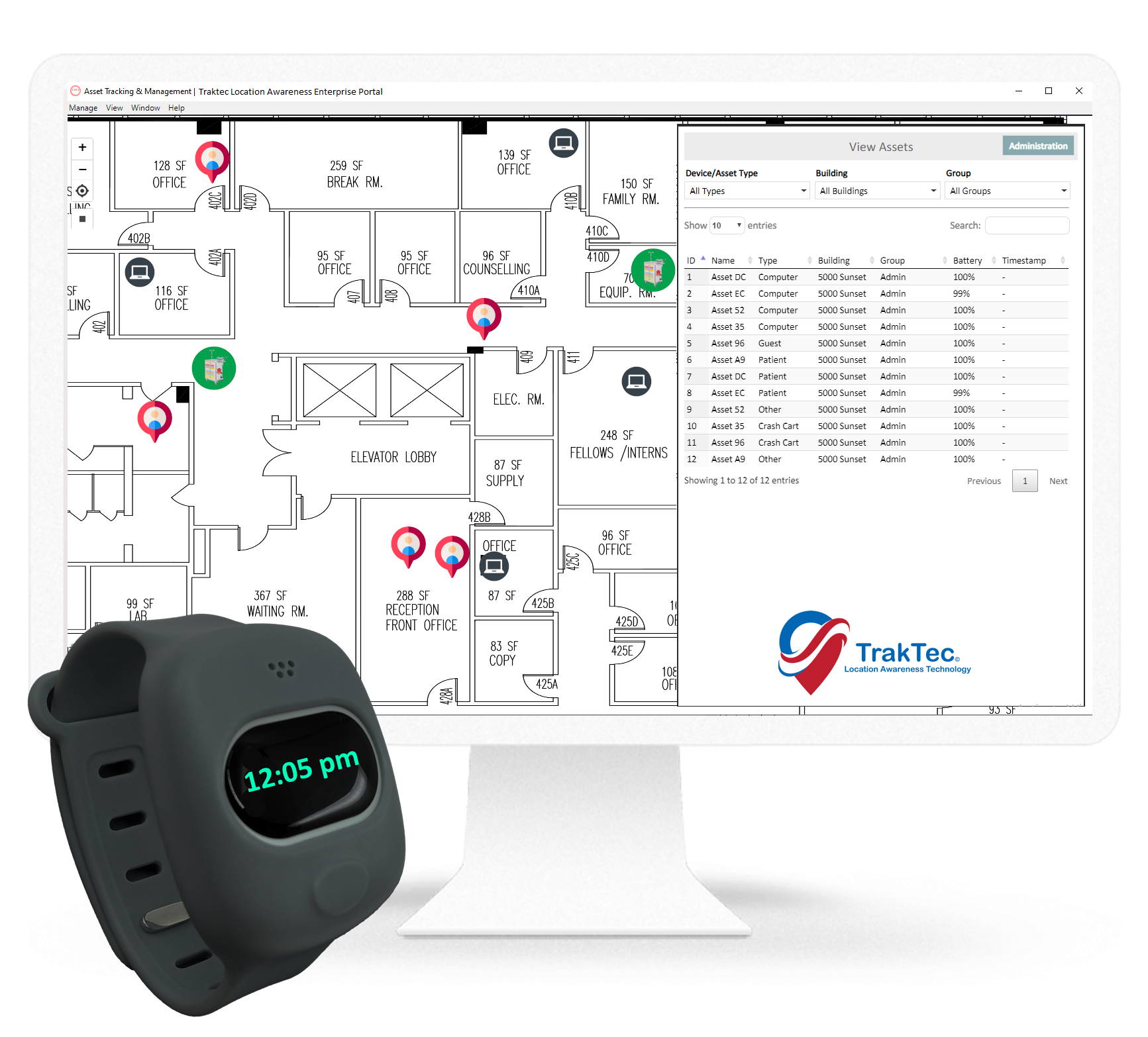 Benefits to Caregiving Staff
Caregiving Challenges: Caregivers in living communities are facing increasing resident-to-caregiver ratios, leading to a heavier workload and workplace stress.
Solution: Wearables used by both staff and residents combined with an easy-to-use community dashboard, may provide:
Benefits to Residents & Families
Resident Challenges: When choosing a living community, family members are looking for a safe and secure environment that allows their loved ones to remain independent during the aging journey.
Solution: Comfortable, lightweight wearables with automatic fall detection and wander management, may provide:
We would love to hear from you.