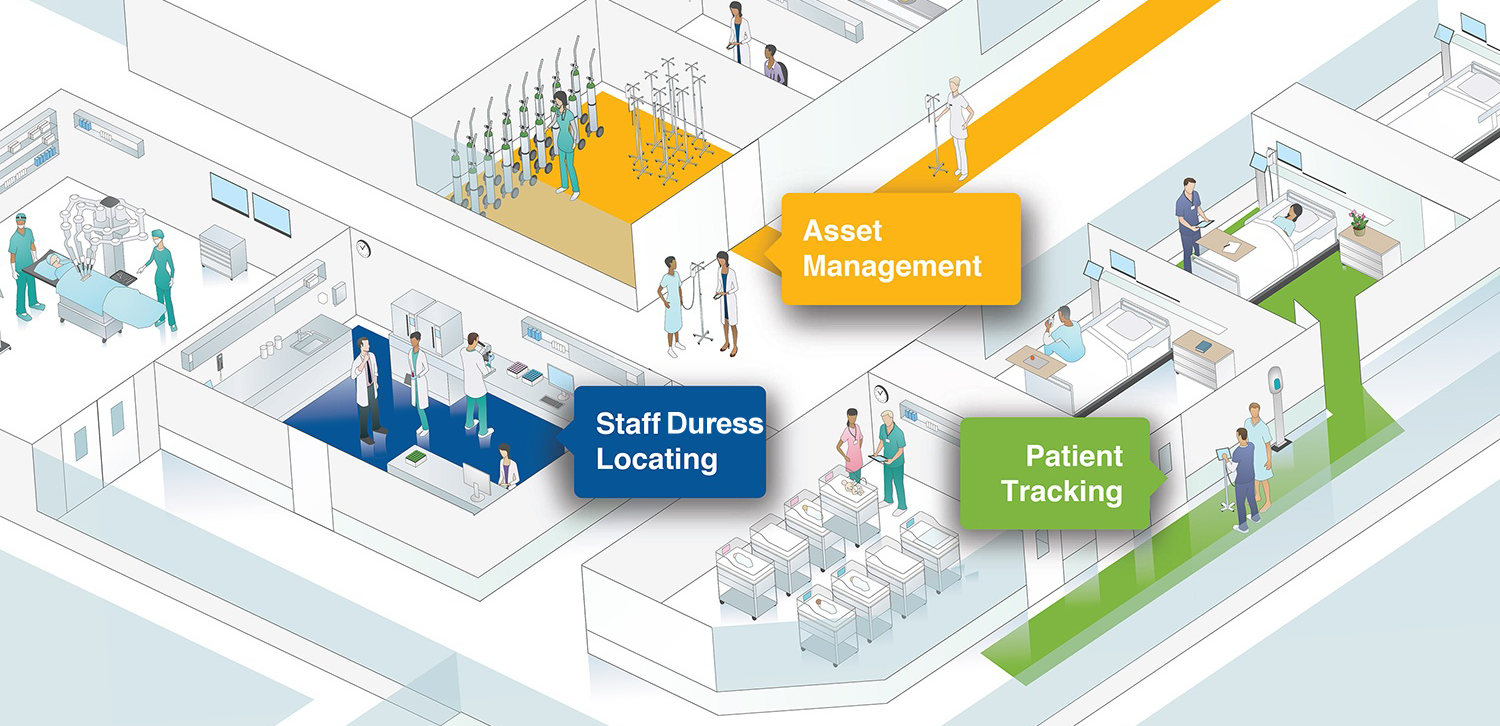 Staff Security & Protection
A hospital setting can be one of the most challenging work environments. Just as patient safety is a top priority, clinical staff safety and protection is also at the forefront of hospital's concerns.
Today's healthcare facilities need a cost-effective staff duress panic alerting solution that prevents threats from escalating to dangerous events. The best patient tracking and nurse security solutions leverage today's technology for greatest peace of mind.
TrakTec uniquely combines the industry's most accurate real-time location system with a proven patient safety system and healthcare staff duress solution. The platform is fully integrated with easy-to-use, advanced and highly reliable software packages. Management and maintenance is simple and intuitive, yet highly sophisticated with customizable settings. The result is a cost-effective patient and hospital staff safety protection solution that's attractive and approachable for all types of users.
Solution Benefits:
Our passion is listening to clients ideas, thinking through solutions and coming up with creative outcomes. Most Importantly, we keep it simple.
How it Works
Each staff member is provided with a TrakTec active-RF, Real-Time Locating System wearable featuring wireless call functionality. In the event a staff member is in need of assistance or is faced with a threatening situation, the individual can simply press the duress button. When the duress button is activated it will discreetly summon help via the TrakTec wireless network or existing Wi-Fi network.
Hospital staff can immediately respond to panic alerts – During emergencies, staff can instantly locate the specific employee under duress. There is no wasted time trying to figure out a staff member's location.
Staff members are never far from help – Assistance is only a simple button-press away. Staff members have the peace of mind knowing they are always protected.
Patients won't know a panic alert has been sent – When a nurse is faced with a threatening patient, sending a panic alert can escalate the situation. With TrakTec, nurses can discretely call for help.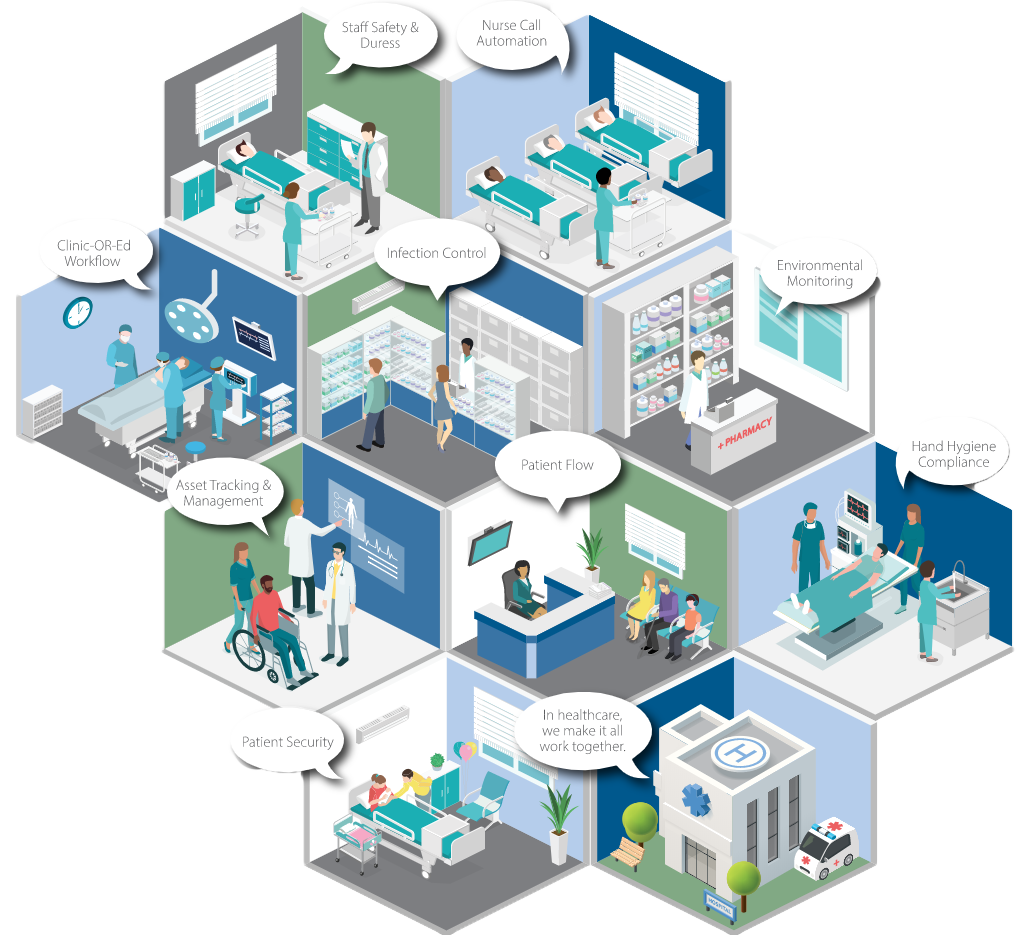 Why TrakTec?
TrakTec offers Enterprise-Grade Locating. TrakTec delivers certainty-based location data at the room, bed, bay and chair-level. Our Enterprise Location Services provide rapid location updates, 6 month battery life and fully waterproof wearable while integrating with hundreds of healthcare applications. No other Real-Time Locating System provides this level of performance and interoperability, making TrakTec the ideal technology to support healthcare staff safety and security needs.
We would love to hear from you.